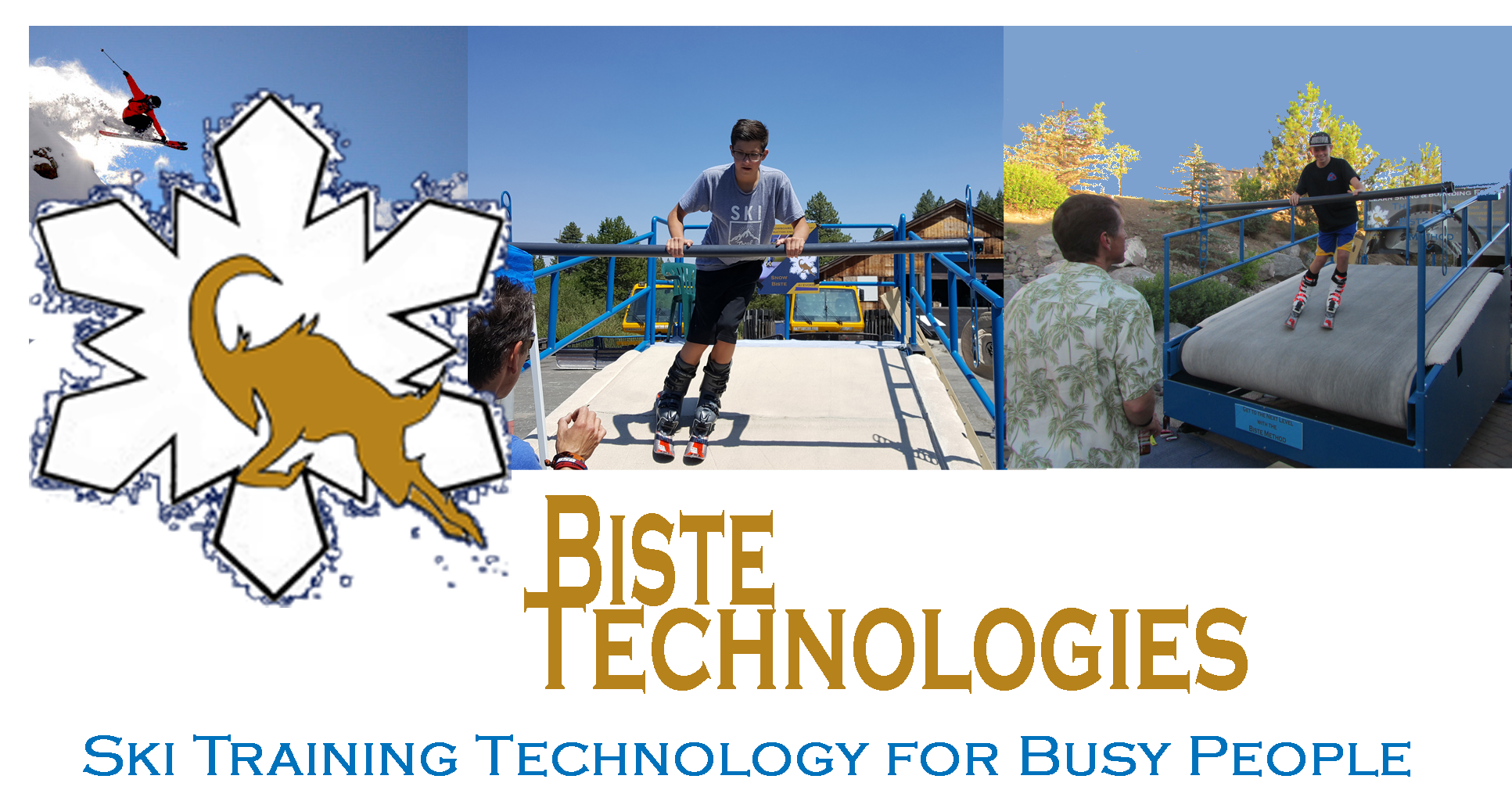 BISTE TECHNOLOGIES ANNOUNCES YOUTH SCHOLARSHIP PROGRAM
July 31, 2017, Reno, NV — Biste Technologies, LLC, home of the Snow Biste, announced today a Learn to Ski Scholarship program for the 2017-2018 ski season for youth ages 11-16. The program is being launched to offer an opportunity for four local athletic youth to learn to ski, who may not otherwise have access to the sport. Scholarship recipients will each be awarded eight indoor lessons on the Snow Biste ski training platform in a group setting. The Learn to Ski Scholarship program will also include interactive learning sessions, an exercise program, a presentation to sponsors, and culminate with a group trip to a local ski area. In completing their transformation to skiers, recipients get to try out their skills on a local ski resort mountain. Interactive learning sessions will be taught and include experience speaking in front of a group, training for healthy sports (attitude, eating and fitness), proper sportsmanship, the local history of skiing and ski racing in the Reno/Tahoe area, and environmental conservation / alpine stewardship.
"I am so thrilled to share the sport that I love so much with young athletes from our area," said Kris Buttenberg, CEO of Biste Technologies. "Our ski platform allows someone to learn to ski in less time, more affordably, and in a way that targets the specific muscles that truly matter when you get to the mountain."
Interested youth can apply for the scholarship online at Snowbiste.com/Scholarship and the deadline to enter is August 30, 2017. Applicants must fill out a questionnaire to demonstrate their desire to learn, work ethic, sportsmanship, and a willingness to gain the skills to speak in front of a group. Final scholarship announcements will be presented in early October, 2017. Indoor lessons will take place in November and on-mountain lessons are slated for the first half of January 2018.

2017 Biste Learn to Ski Scholarship Application Form

If you have any questions please email us at Scholarship@SnowBiste.com