Snow Biste Ski Simulators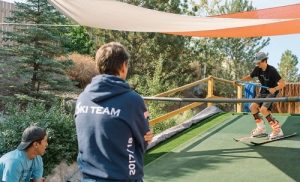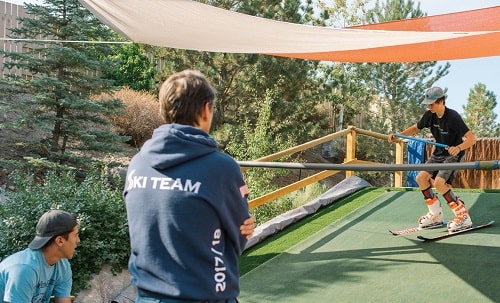 Get your own ski simulator for training and Real-Time coaching.  Snow Biste ski simulators are the only simulators currently designed and fabricated in the United States.  They are customizable to your needs.  Cost to obtain our simulators are considerably less that obtaining the simulators constructed abroad. You can rest assure and feel good that your investment dollars are going to people right here in the USA and can answer your questions in US time-zones and in American English.  Fabricated in Reno Nevada we will work with you to create the perfect solution.
Start Your Own Learning Center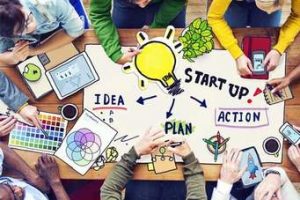 Use our business model and start your own small business, or support the needs of a team, training facility or academy.  The Snow Biste and Biste Method are available for sale and license.  Use your simulator to offer one on one personalized real-time coaching, refine the skills of your race team or develop your own personal skills using a tool that teaches you 5X faster than snow alone.
Snow Biste Simulators can vary in size and feature to meet your specific winter sport needs and budget.  Our simulators can be used to train Alpine and Nordic Skiing and Snowboarding!!!  Let's design one for YOU!
The foot print of a Snow Biste can range from 7'6" wide x 9' long to 24' wide x 36' long.  Once you decide on the foot print size of the machine you then add in the features important to your client base.  For example, do you want to support a client base with special challenges in order to accommodate getting those clients on the machine easily, or are you an alpine ski team solely working on proper functional movements to optimize your snow program?  We'll help you decide what's right for you and the training facility you want to create while saving you money in unnecessary features.
Snow Biste Methodology and Small Business Support
Starting a new business is no small task. Our direct support for your new business is imperative to keeping you doing what you do best and not doing what we already do for our other locations.  Why re-invent the wheel when you can:
Get our advertising, social media and magazines ad verbiage,
Get our artwork for those media posts, ads etc,
Get support for your staff in training or emergency questions about machine issues.
We offer staff training and annual machine testing to keep you up and running.
If parts wear out, we personally vet service operators in your area to give you support, and
When you need new parts, we can order them for you.  We'll save you time, money and frustrations during your startup process.
The most common question we get is, "How do I start my business?"  As a sounding board we help you to make the right decision to get your business up, running and successful as quickly as possible.  We measure our success by your success.  We offer startup question support for two years after you acquire our license.
Maintenance Support Contract
Sign-up for our support and maintenance contract and rest assure your business will be up and running.  Enjoy discount pricing on maintenance service and technical support.  We'll teach you to become self-sufficient in managing normal wear are tear on your equipment so that you become the expert and no longer need our service expense.  By then your business will be established, and "we" will be successful.
Methodology Licensing
When you license our teaching methodology, we offer annual staff training and document updates real time through our secure document resource center.  We have a direct phone number to a real person for all your questions when you license our methodology.  Based on USSA teaching terminology our learning center process is easily learned and transferable to other coaches and academies.
If you are an academy or are just purchasing your own machine for personal use, then you may not need our proven teaching methodology.  You may want to create your own and that's fine too, we just know the Biste Methodology works and have the metrics to prove it.  The Biste Methodology took 4 years to create and has several success stories.  Why re-create the process when we already have one?  We supply train the trainer seminars annually for your coaches/staff to get you going forward faster.