We don't just teach you skiing skills we share our passion for the mountains with you!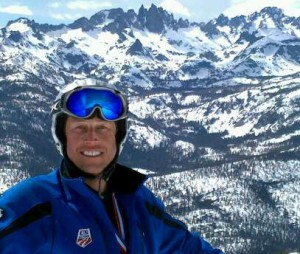 Biste Technologies is a new northern Nevada business that designs and fabricates indoor Ski Simulators right here in Reno/Sparks using all local resources.
Snow sport enthusiasts have access to year round ski training to make the most of their time on the mountain.
Students who use our teaching platform, called the Snow Biste (beast), along with our unique training curriculum, the Biste Method, receive snowboard and ski training indoors, when it's most convenient for them.
The result?
Ski lessons that get results 4 times faster and more economically than traditional methods.
In our first two seasons, we proved our ski training method as sound and are growing this new Nevada industry.  Here's a recent article from the Northern Nevada Business Weekly highlighting our business. https://bit.ly/2IhFXLA
The support from our local ski racing community, snow sport enthusiasts, ski injury rehab service patients and never-evers has been amazing, so we want to give back to our community (2018/19 Scholarship) as we grow this new local industry.
Learn to Ski/Board Foundational sessions are available 7 days a week. Call for appointment.
Advanced Ski/Board Training sessions are available 7 days a week. Call for appointment.
Mobile Snow Biste machine rental and on-site delivery available. Call for details.
All Ski Equipment is provided at no extra charge.
We are growing our winter sports community by making Skiing/Boarding more accessible, less costly to learn and stay with, successful and FUN!
Our Founder
Kris Buttenberg is the founder of Biste Technologies and designer of the Snow Biste ski deck.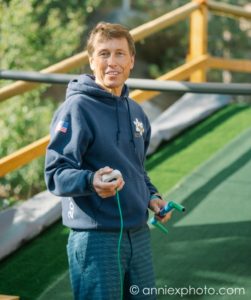 Kris is both an accomplished skier and teacher. He's been involved in skiing since 1974, and as a USSA trained coach he's taught many individuals, including:
Diamond Peak Ski Team
Sugar Bowl Academy
Reno and Galena high school ski teams

Junior and Masters Racers from around Lake Tahoe

Sierra League adult racers
Kris has served in several leadership and board member roles on:
The Sierra League
Greensboro Ski and Rec Club
Ridge High Ski Club
And as the race director for his university (SUNY) ski team and high school.
Kris is also an active USSA Masters ski racer; racing at the highest non-professional levels.
Our Goal
The goal of the Snow Biste technology is NOT to reproduce the beautiful nature of the world outside.  The goal is to create an environment that allows both never-evers and experienced mountain athletes to develop better mountain skills faster than ever before.
Inspiration for developing the Snow Biste ski deck and its curriculum came from summertime training with three time world freestyle champion Bob Howard.
Bob, as well as several other world champion athletes trained and refined their skills using similar but older dry deck technology.
Historic video of Bob Howard and Lane Spina in an early 90s ski show in South Lake Tahoe utilizing similar technology.  Thank-you Brian O'Connor  for this great movie footage.
Since that time, ski and board equipment, metals and the technologies to design and build them has changed dramatically.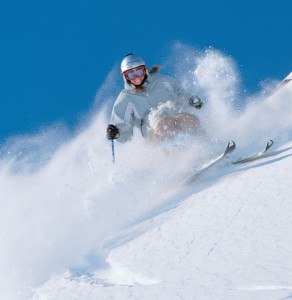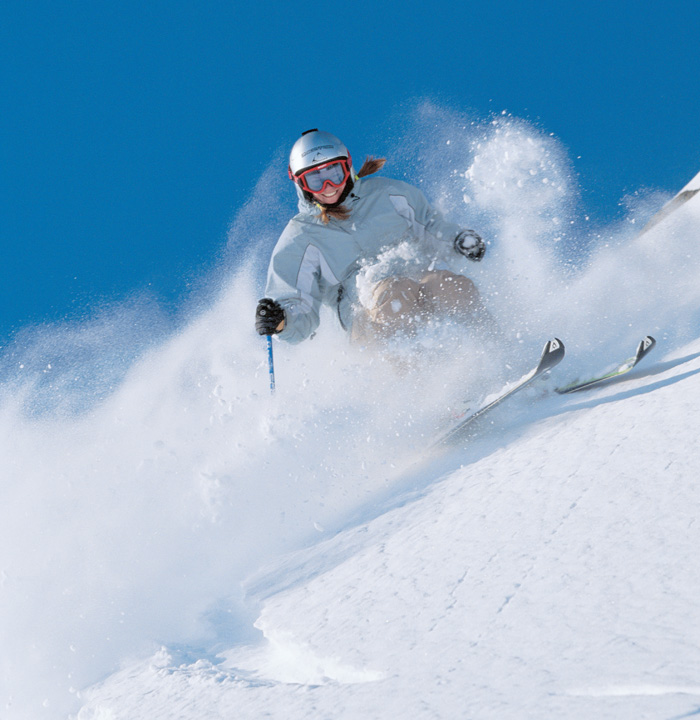 In love with the challenge of creating something new, Kris went to work designing and building a new way of teaching winter mountain sport success that is based on years of coaching experience.
From there Kris refined his skiing curriculum based on USSA standards in ski coaching.  In 2014, he developed the snowboarding curriculum with the aid of several PSIA instructors.
In 2015 Kris developed the fitness circuit with several fitness trainers that are part of the full training program available through Biste Technologies at Sierra Strength & Speed on Barron Way off Longley.
At Biste Technologies we understand that learning a new sport or getting better at one can be a very difficult process.
Finding the right instructor is a challenge. Some can be so intimately familiar with a sport they are sometimes blinded to just how difficult learning a new sport is.
Especially, one that is cold and in the mountains; an environment hostile to most people.
To properly understand the difficulties of learning a new winter sport, and to empathize with his clients, Kris put himself through his own snowboard curriculum.
He then incorporated those lessons learned into both the snowboarding and ski curriculums as they are taught today.
Biste Technologies offers a full learning process that starts with and builds upon the initial one hour foundational session.
From there a client's mountain goals are incorporated into the program. Indoor training on the Snow Biste, physical fitness routines, a mountain transition lesson and ultimately guided mountain skills development are all a part of this fun and rewarding journey.

Conquer the mountains before ever stepping foot on them!
Call us (775) 741-9474 or Contact Us today!