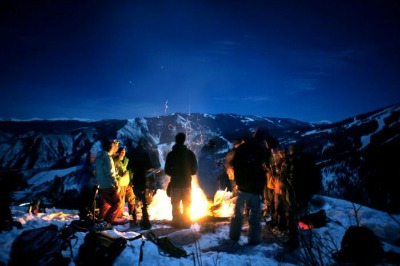 Our Biste Ski Community did a group Snow Dance on Friday Nov 16. With 24 people it was the biggest and by far the most participative dance ever hosted. This was the 8th in 20 years, and every year performed a measurable snow storm occurred within 7 days; pretty good statistic. This year the snow is predicted to begin 4.5 days after the dance in South Lake then North Lake shortly after.
The poem/dances are scheduled well over a month in advance, then designed and recited two weeks before each dance. Our record for snow is 100% within 7 days, broken down as – 3 times within 2 days, now 4 times within 5 days and once on the 7th day.
As of today, Wed Nov 21st the now two storms have slowed down in their passing of the Sierra and are predicted to unload more snow than expected just a day ago. Good Work Everybody. It's truly amazing what a unified group of open minded, fun loving and impassioned people can achieve.