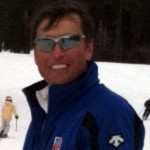 Congratulations!
You are one step closer to truly enjoying the wonders of Skiing and Snowboarding with the Snow Biste!
Here is your FREE copy of the "Get To The Next Level With Us!" !
Please fill out our DETAILED Contact Us form and we'll contact you
or Call us directly at (775) 741-9474 for immediate response and scheduling.
(775) 741-9474
Thank You,
Kris Buttenberg