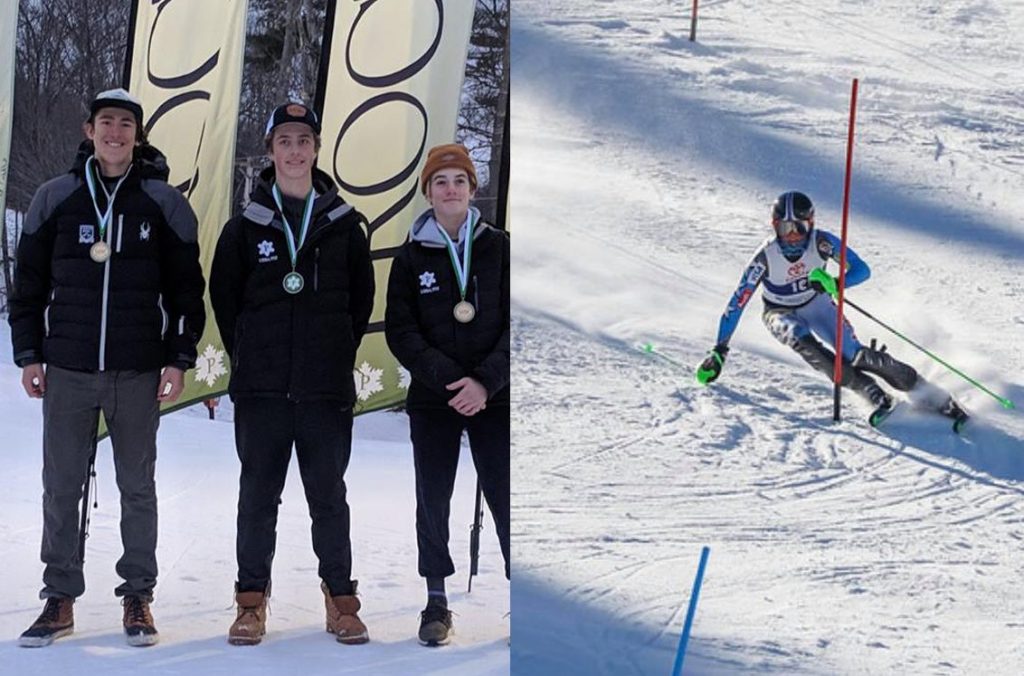 Congratulations Ryan Herhusky for winning the 2019 Name that Drill Contest. Ryan, pictured left and in course, is a U16 from Sugar Bowl Academy. He earned the right to name a drill through a 2nd place podium finish in Slalom. The race was at Proctor Ski Area in NH December 31, 2018.
Ryan came to the Snow Biste during the summer training sessions, and since has had the best season of his race career with several podiums and top tens. Ryan is the second Biste student to have a Method drill named after him, following Tea Kiesel a U16 who won the contest in 2018. To win you need to be the first Snow Biste student to earn a podium finish during the season.
Congratulations Ryan Herhusky for all your hard work and dedication to the sport!